Skip to Content
About Dr. Rebecca Harvey
Dr. Rebecca Harvey is a highly skilled dentist dedicated to providing the most comfortable and best care possible to her patients. She believes strongly in the power of listening, recognizing that each patient has unique needs and wishes that deserve attention. With a commitment to continuous improvement, Dr. Harvey strives to enhance her communication skills daily, understanding that effective communication is vital for fostering strong relationships with patients, team members and specialists.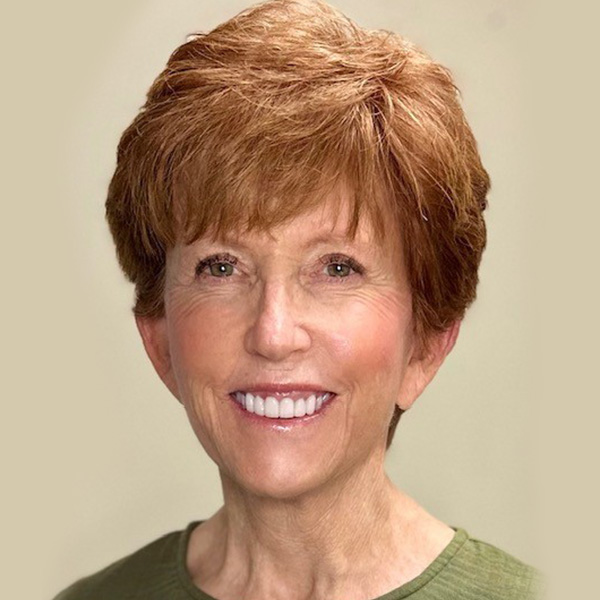 Education
She obtained her dental degree from the University of Texas Health Science Center Dental School in Houston, Texas. Since then, Dr. Harvey has actively pursued her professional development and is engaged in various organizations and associations. She is a member of the American Dental Association, the Texas Dental Association, the Houston District Dental Society and the Spear Study Club in Houston, Texas.
Dr. Harvey's primary professional interests lie in performing "bread and butter" dentistry, focusing on cosmetic fillings and crown and bridge work. She finds great satisfaction in improving the aesthetics and functionality of her patients' smiles.
To ensure she remains up to date with the latest advancements in dentistry, Dr. Harvey actively participates in Houston Spear dental continuing education study club. Which allows her to learn new skills and techniques, further enhancing her expertise.
Beyond dentistry, Dr. Harvey possesses a diverse range of interests and hobbies. An avid offshore fishing enthusiast, she and her husband owned boats for 24 years, spending weekends bill fishing in the open seas. Driven by a commitment to environmental conservation, they practiced catch and release, capturing memorable moments through video and photographs of blue marlin, white marlin and sailfish.
To deepen her knowledge of boating and marine navigation, Dr. Harvey earned her Six-pack Captain's License, demonstrating her dedication to safety and competence in offshore activities. Additionally, she enjoys scuba diving at the oil rigs located 80-100 miles offshore, marveling at the breathtaking marine life in the Gulf Coast region.
Dr. Harvey's thirst for new challenges led her to explore spearfishing and eventually develop an interest in competition shooting sports such as IDPA (International Defensive Pistol Association) and USPSA (United States Practical Shooting Association). She appreciates the hand-eye coordination, physical exercise and gender-neutral competition that these sports offer. Dr. Harvey participates in both rifle and pistol competitions and continually seeks additional courses to maintain and enhance her skills.
In her four decades of practicing dentistry, Dr. Harvey remains passionate about her profession. She finds joy in the ever-changing nature of dentistry, relishing the challenge of learning new materials and techniques. Dr. Rebecca Harvey's commitment to providing excellent dental care, her dedication to continuous growth and her adventurous spirit both in and out of the dental office make her a respected and admired member of the dental community.